So many things have happened in the past few weeks: Museum reopened with new Museum Garden and we're writing the Paprika Book! PaprikaMolnar is happy to share the news with you:
Paprika plantig: We finished planting successfully, so did our farmers. This is 10-year-old Bogi helping her Dad, Grandma and Grandpa plant the last plantlings with the machine-planter.
Museum reopened: We opened the Paprika Museum and received our first guests after the lockdown. A couple from around Lake Balaton, another one from Budapest and a big group of water engineers from all over the country! They tried our homemade paprika pálinka and this reminded us to research the topic a little and found this story: some 150 years ago a poor young man from Hungary travelled overseas to earn a living as a tailor. One day he had gripes (kind of diarrhoea) and he treated it with hot paprika, which he soaked in pálinka first. The hot drink helped his stomach problems miraculously. Some time later his neighbour had similar symptoms and his hot paprika drink helped again miraculously. The man soon built a business selling Tincturus Paprika – hot paprika fruit soaked in pálinka, which is a high-alcohol content fruit-brandy.
Museum Garden: During the lockdown we built a beautiful Museum Garden and now the lawn is green, the herbs are strong and the flowers come in multiple colours! The pavilion we built last year is now a joy to visit!
Szegedi Paprika Book: We also decided to write the book of Szegedi paprika. We planned the content, pinned the main messages and collected all the colourful stories that must be told and we set to writing with no delay. Planned deadline is end of August! With all the rain falling these days, this is book-writing time.
Planting, Kotanyi and more on the Museum Garden
Normally we translate and piblish the weekly Hungarian paprika posts into English, but these days we're busy with writing the Book so we'll be publishing summary posts only:
Last week we posted about transplanting and spring field work, here's a post on the same topic – transplanting seedlings – from before. A few updates: after a serious drought situation throughout the winter and spring, this June comes with a lot of rain and high humidity. The water we need but the lack of sunshine, the relative cold weather is likely to bring on plant diseases.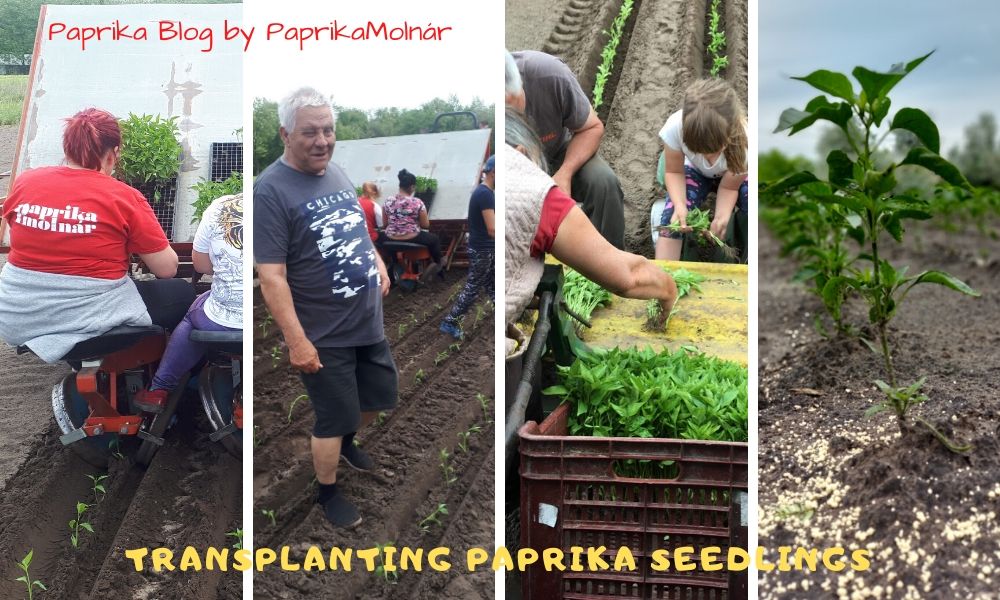 This week we're posting in Hungarian about the famous Kotanyi family, which built a successful business from 1880s on in Szeged and Vienna. The Kotanyi family started its career with a small spice shop and built world fame with the Vienna enterprise: paprika mill and spice store and trading company. The Paprika Book will have two chapters on them. One on account of being the most enduring brandname and building the paprika mill the furthest from Szeged (Vienna). The second on account of having the funniest and smartest advertisements between 1902 and 1938.
And, this is the new Museum Garden with the builders: PaprikaMolnar founders found joy building the garden under 2020 lockdown: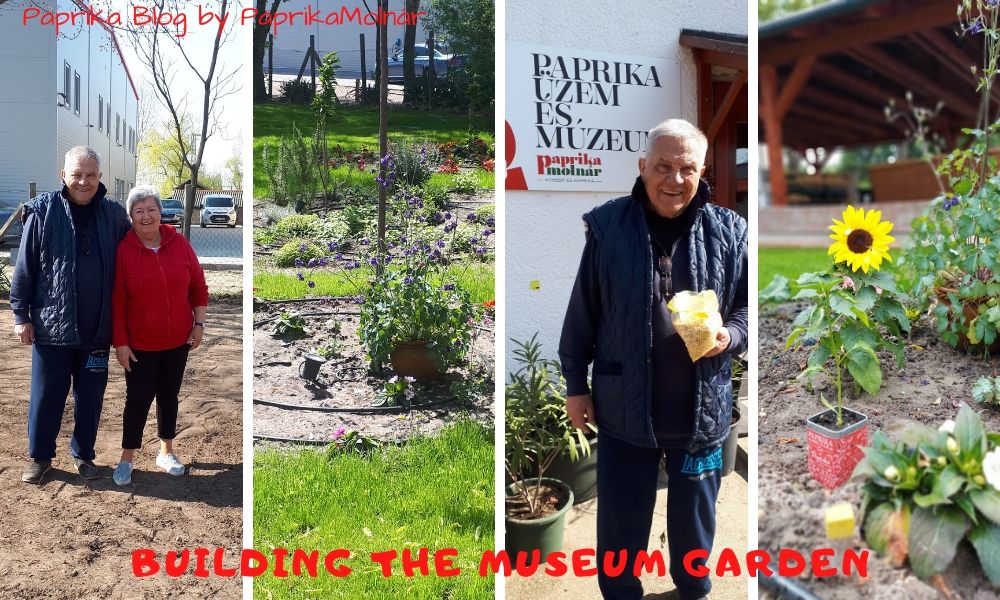 Tetszett a cikk? Ha szeretne még paprikás és fűszeres témában, heti rendszerességgel cikket olvasni, hírt kapni az ÚJ paprika elkészültéről, iratkozzon fel hírlevelünkre.
Subscribe to our Blog and enjoy our Paprika Poster.