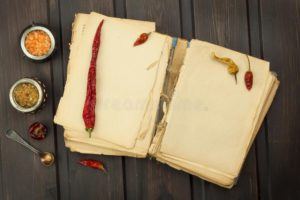 Szeged writers have been using the paprika plant in their literary works in a number of ways. Literary representations are not about plant philosophy but serve as symbolic links with Szeged the city, its puszta (farming) areas and people.
On 1 August we just celebrated the birthday of Sándor Bálint (1904-1980), the man who has been referred to as the most Szegedian of all Szegedians. He was an ethnographer, not a literary writer in the first place, however, his texts and writings on most things including paprika show very high literary quality. His mother made a living from producing and selling paprika and Sándor from early on was in the middle of it all. He saw Szeged becoming the number one paprika producing society in Hungary and Europe, and the countless encounters with paprika people and life must have shaped his views and personality fundamentally. His fantastic book Szegedi paprika (1962) is the richest source of paprika history, growing, production, paprika society and culture. PaprikaMolnár's paprika museum builds most of its archaic material on this book.
Ferenc Móra (1879-1934), writer, archaeologist, museum director and one of our greatest children's literature writers, spent much of his adult life in Szeged and chose the city and its people as main characters of his works. Paprika in his writings often symbolise the hard-headed personality of puszta people in the country. In his short story Trias and his friends, Trias is a shepherd dog herding cattle on the puszta, who is facing the risk of being replaced with new dogs that are brought directly from Vienna. The cattle herdsman refuses to take the city dog and expresses his view strongly to the landlord: such a "gentry" dog from Vienna will burn his mouth while eating hot paprika goulash and might end up scattering the herd.
István Tömörkény (1866-1917), originally from Cegléd, was a student at the Piarist School in Szeged. His literary works often take the reader to the puszta. His short story Valér in the field starts in the middle of a pretty paprika field in the brightest of spring weather, where amidst beautifully growing young paprika plants Valér, the young wife of Gergely Toponárszki unexpectedly drops dead.
Sándor Bálint, Ferenc Móra and István Tömörkény are emblematic literary figures from Szeged. A cultural community house, the city museum and a popular high school is named after them.
Tetszett a cikk? Ha szeretne még paprikás és fűszeres témában, heti rendszerességgel cikket olvasni, hírt kapni az ÚJ paprika elkészültéről, iratkozzon fel hírlevelünkre.
Subscribe to our Blog and enjoy our Paprika Poster.