Although we're experiencing a short winter return and COVID-19 virus news is depressing, let's not forget to notice and feel grateful for SPRING coming. 25 March takes a special place in the Christian and rural folk calendar: it is the Feast of the Annunciation or Lady Day in the Christian Calendar. Hungarian language is beautifully descriptive when calls it the Day of the Fruit-setting Blessed Virgin. We found a wonderful presentation of HER at artist Shiloh Sophia's site. Thank you.
Feast of the Annunciation and the Day of the Fruit-setting Blessed Virgin
According to the Bible, on this very day the Lord sent Archangel Gabriel to Nazareth to visit the Virgin Mary and told her that she would be mother of Jesus Christ, the son of God. A wonderful and magic encounter, which has often been descripted in religious art.
"Do not be afraid, Mary. You have found favour with God. You will conceive and give birth to a son and you are to call him Jesus."
"How will this be," Mary asked the angel, "since I am a virgin?"
"The Holy Spirit will come on you and the power of the Most High will overshadow you. So the Holy one to be born will be called the Son of God."
The dating is correct: exactly 9 months from this day, on 25 December the little Jesus will be born.
The visitation symbolises birth and the parallel between the fruit growing in Mary's womb and fruit-setting in spring is clear.
Lady day in farming and folk calendar
The start of a new human life parallels rebirth of nature in spring: fields are turning green, trees are blossoming, insects are humming and work can't wait on the fields. (Re)birth is inevitable and for this reason March 25 is linked with fertility rites and weather observations in farming. Folks believed that if a couple slept together on this night, their marriage will be blessed with a child.
March 25 also brings swallows, a sign that spring fieldwork may start. (Interestingly, swallows leave on September 8th, another Marian feast when paprika farmers start their harvest.) This year farming has already started: we had mild weather and spring came early, so much of the pruning is done and fruit farmers are probably busy doing grafting and budding their trees already.
Folk belief always added a mysticism to agricultural knowledge: after a cold and icy March a cut on tree trunks were added to ensure magic protection for the fruit trees. In western-Hungary people warned tree-pruners not to cut a branch that was grafted on Lady Day. If done otherwise, blood will run from the tree and the pruner will not only lose his eyesight but will be lost in hell after his death.That's a pretty strong threat!
Vegetable farmers are no less busy these days: carrot, cabbage, parsley and paprika seeds are slowly growing under the foil tunnels. In a little over six weeks' time, after the Ice Saints are gone, the paprika seedligns will be big enough to be transplanted out in the open field. Let's hope for a much better May in 2020 than we had last year!
The Paprika Museum continues to select and write posts on everything related far ad close to paprika.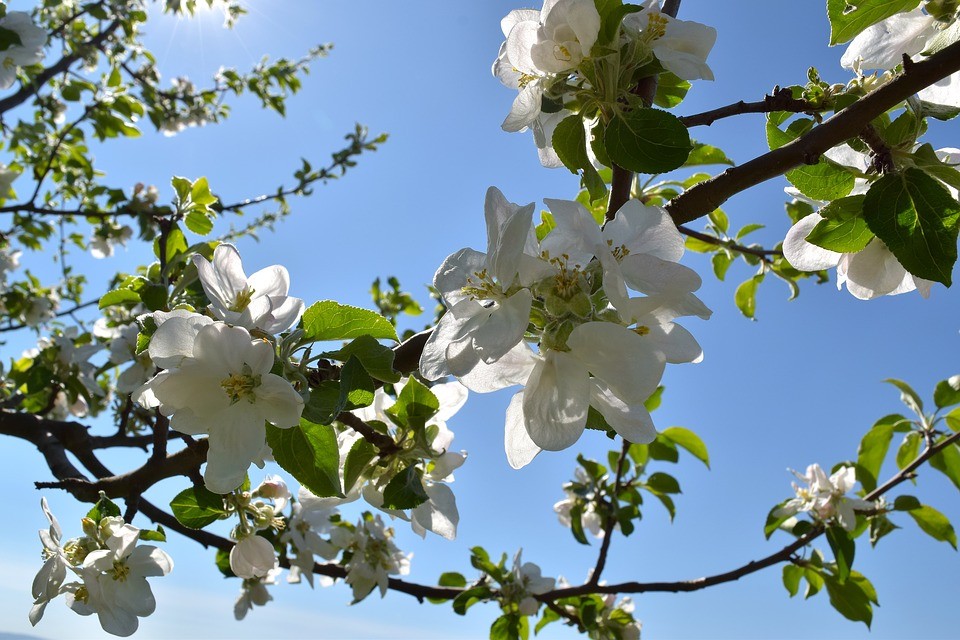 Tetszett a cikk? Ha szeretne még paprikás és fűszeres témában, heti rendszerességgel cikket olvasni, hírt kapni az ÚJ paprika elkészültéről, iratkozzon fel hírlevelünkre.
Subscribe to our Blog and enjoy our Paprika Poster.